BE AN ADVERTISER AND Sponsor a School to get a STANDUPSTER Presentation in your area!
Your business will be shown here, and you'll be making a statement that you
support Holocaust Awareness and being a Standupster®, not a bystander and not a victim. To make your payment for your advertisement here, please complete a "contact us" form.
Sponsorship project by Shannah Brass 2011 to present.
"There may be times when we are powerless to prevent injustice, but there
must never be a time when we fail to protest." -- Elie Wiesel
"For my Bat Mitzvah project, I have decided to involve local area businesses and companies and asking them to sponsor schools near them to learn about my GrandDad's legacy. I will ask them if they would participate in giving money to their local schools so the speaker can educate the school and the students and staff on anti-bullying through Holocaust education using the Standupster presentation. This includes my GrandDad's story about him surviving the Holocaust. He was "bullied by professionals". Sharing his story is a mitzvah because we're spreading awareness about my GrandDad and the Holocaust and that bullying of kids with disabilities, kids that have different looks, kids that have anger issues and kids that have different colors and religions and different sexual orientations is not to be tolerated. The Standupster presentation teaches all of these things and reminds us all we are here together, responsible for our actions towards one another. What WE do matters.
The business will get advertising for sponsoring the Standupster presentation both at the school and on the website as well.
Thank you, Shannah Rose Brass, THIRD GENERATION!"
Such an honor to have my daughter, Shannah R. Brass, introduce me before several presentations she arranged to have me sponsored to speak. Sharing her GrandDad's history, enlightening many to live as standupsters, no longer bystanders.
LION'S HEAD STUDIO SUPPORTS Standupster®!

The "Lament Of Icarus," made from portoro marble.

Thank you for your support, Lion's Head Studios.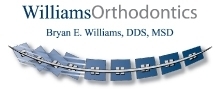 Sponsor to a school in Evergreen, Colorado 2014!